Fanhouse - Community Unlocks

How do you bring together a community through one-time transactions? This feature was an exploration that aimed to answer this question.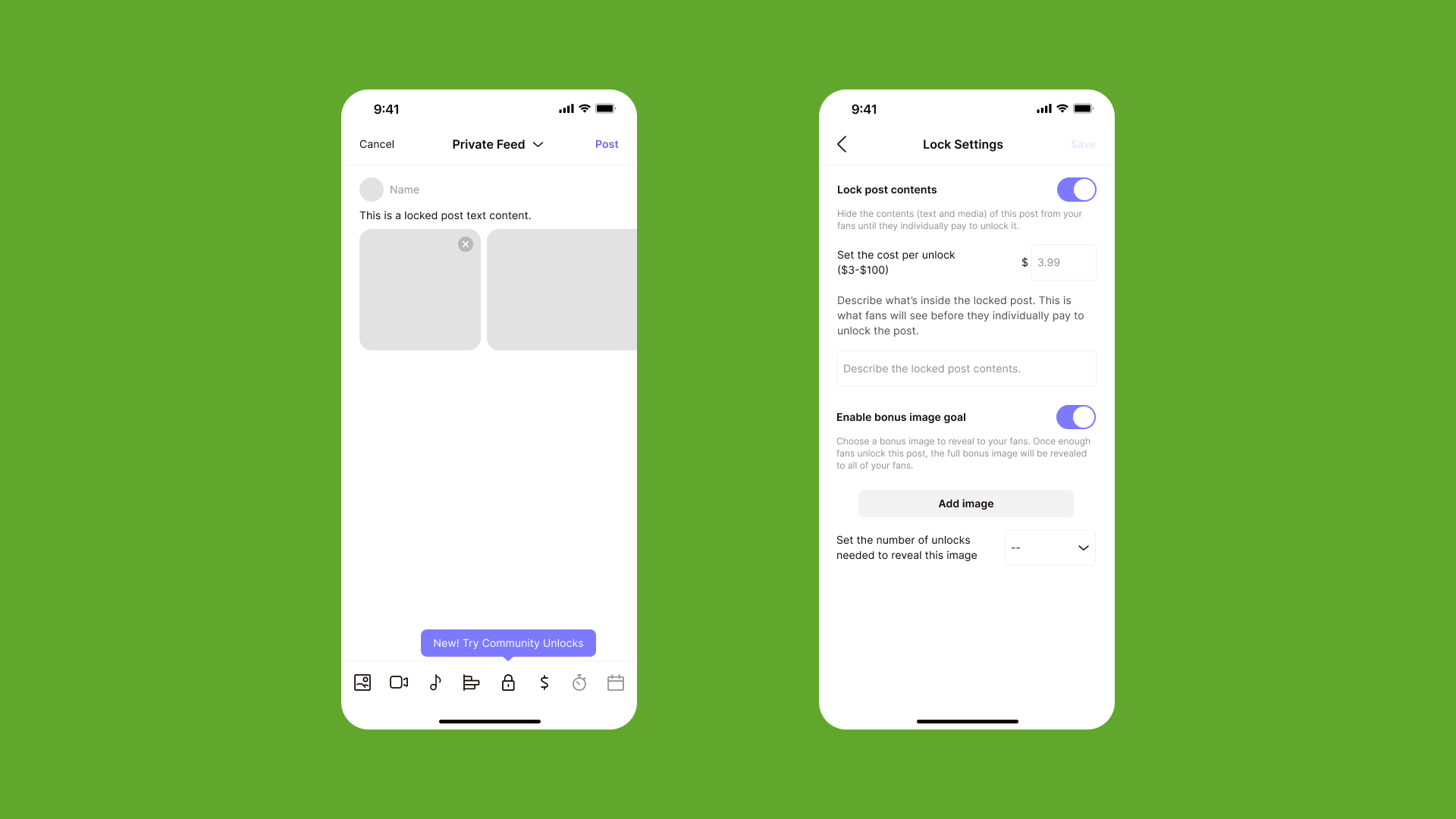 Starting with the concept behind Locked Messages as a template, the idea behind Community Unlocks was to unite the community under a common goal. By earning content for their peers, fans would simultaneously be supporting creators.




Today, Locked Posts (including Community Unlocks) have generated substantial income for creators across the globe, as well as joy for their fans.